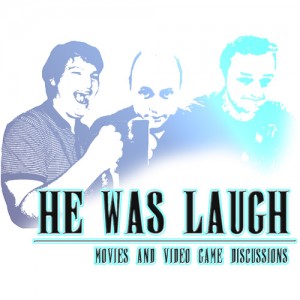 Once more into the breach! Welcome to the third episode of He Was Laugh, where myself (the handsome chap in the middle), Joe (the cheerful one) and Mark (the other one) discuss movies, video games and anything else that takes our fancy.
This episode, we discussed the 2009 game Batman: Arkham Asylum by Rocksteady Studios.
Best track from the game: Batman: AA End Credits Suite – Nick Arundel & Ron Fish
Unfortunately due to a recording glitch, the episode is much shorter this week. You can hear the artifacts creeping in near the end – all the audio beyond that point made my ears bleed as it got worse, so I decided to just cut it out, meaning the discussion focusing on some of the boss fights and a few bugs we found are gone forever.
Subscribe with iTunes or RSS, or download the complete archive in a torrent. Send us any questions using the contact page, or visit our Facebook page, Twitter profile or Google+ profile.

He Was Laugh #3: It Certainly Was A Game
[ 28 min 19 s | 19.56 MB ]
Play Now
|
Play in Popup
|
Download