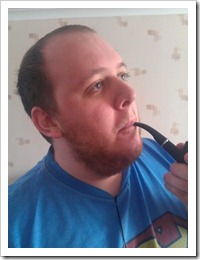 I'm Daniel Smith, a Computer Science student, Infrastructure Support Specialist and developer based in Manchester, UK.
I'm also struggling for things to say on this page. The only other thing you really need to know is that I'll be posting my various projects on here, bit by bit. That includes software (PCs and mobile), music, build logs, etc.
I might even post about other things, so there's that to look forward to as well.
If you really want to know more, or have suggestions, questions, death threats, et cetera, drop me a line. You can use the Contact Form to send me an email, or stalk me using the links in the 'Around the Web' section on the right.