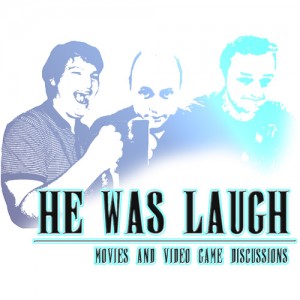 Welcome to the very first episode of He Was Laugh, where myself (the handsome chap in the middle), Joe (the cheerful one) and Mark (the other one) get on the podcast bandwagon and discuss movies, video games and anything else that takes our fancy.
For our first episode, we discussed the 2010 remake of The Karate Kid starring Jaden Smith and Jackie Chan.
Best track from the film: Back in Black – AC/DC
Unfortunately, I only found out about the alternative ending with Mr Han and Master Li duking it out today, or we would have definitely discussed it.
Apologies in advance for the slight choppiness of the audio, there was a technical screw-up and I felt re-recording would lose the natural flow of the conversation. I've also invested in some boom mic stands and a third mic (instead of a headset), so the next episode should sound better. The music each week will be my favourite track from the film, no matter how briefly it appears in the film (there was no way I was putting a Justin Bieber song in anything I ever make).
Subscribe with iTunes or RSS, or download the complete archive in a torrent. Send us any questions using the contact page, or visit our Facebook page, Twitter profile or Google+ profile.

He Was Laugh #1: Take Your Jacket Off
[ 1 h 01 min 28 s | 42.35 MB ]
Play Now
|
Play in Popup
|
Download